Communication services
We will bring your story alive and make sure it will be seen, heard and understood.

Whether we are designing fresh brand identities or motion graphics videos, writing articles or white papers, we are making sure your story will reach your customers.

Below you'll find few references of our various projects in areas such as Communication, Communication as a service, Copywriting, Video animations, Campaigns and Communication videos
---
IQM is building quantum computers – We are creating a series of communication videos (below), articles and other marketing material for political decision-makers and for social media dissemination purposes.
The summary goes like this: As classical computing is reaching its limits, quantum physics is bringing the next exponential leaps in technological advancement in a form of quantum computers.
The series of videos and articles are answering to questions, such as:
What is a quantum computer and how is it different to a supercomputer?

Why is it important to invest in quantum computing research?

What is quantum readiness?

What will the future of quantum computing bring us?
---
Copywriting
Newsletters, articles, white papers, handbooks, company stories, product and service descriptions
For over 15 years, Henrikki Mäkynen has specialized in international marketing communication in the business area of ICT. He has also been involved in various EU-funded projects and offering production consultancy and service design projects for industrial corporations. Below you'll find Henrikki's LinkedIn page: https://www.linkedin.com/in/henrikki-makynen-80b24/

Henrikki has also written for Nokia (about their products), Vincit (Handbook material for onboarding and about their unique company culture), Redcell (about their vision on the main page and services: https://redcell.fi/services/), Gofore (about their capabilities: https://gofore.com/en/capabilities/), IQM Finland, a quantum computing company (articles* and marketing material) to mention a few.
---
Communication as a service
IQM Finland – a quantum computing company. Creating stories with the help of videos, writing articles and other marketing material.
*Minister of Economic Affairs of Finland Mika Lintilä visits IQM:
https://www.meetiqm.com/2020/01/15/minister-of-economic-affairs-of-finland-mika-lintila-visits-iqm/

Twitter:
https://twitter.com/meetIQM/status/1217455375601033216

LinkedIn:
https://www.linkedin.com/feed/update/urn:li:activity:6623213855025750016

Minister Mika Lintilä's Tweet:
https://twitter.com/MikaLintila/status/1215591732475285505

---
Video animations
OneLab is making it easy for scientists and innovators to bring out standardized and safe innovations for the public. OneLab is offering testbeds for wirelessly connected innovations that can be safely tested before their release.
Venimis created the script and designed and produced a video animation for OneLab's dissemination purposes.
S Group is a Finnish network of companies operating in the retail and service sectors. It has more than 1,600 outlets in Finland. S Group comprises the cooperatives and SOK Corporation along with its subsidiaries. Venimis is designing and producing multichannel marketing for S Group. Below you'll find few samples:

CSC – IT Center for Science is a Finnish center of expertise in information technology owned by the Finnish state and higher education institutions.
Venimis created scripts and designed and produced video animations for CSC's dissemination purposes.
City of Turku
EUCISE – EU project
---
Campaigns and communication videos:
Dare To Think The Impossible -campaign (EU) – 2013
Youth campaign for PRACE ( http://www.prace-ri.eu/ )
EU-wide campaign for 15-17-year old Europeans. Objective: To raise awareness for the possibilities of high performance computing in the EU-area. High level objective: To keep EU competitive in science and engineering for future generations.
In this campaign, we invented a hugely different kind of an approach from the traditional website/brochure offering. We created an addictive game called "Shooting Stars" for simulating gravitation in space via shooting planets around higher mass objects. We also integrated a supercomputing element into the game theory.
The game can still be downloaded from various app stores. There was also an online advertising campaign to promote the game and thus the client. The advertisement/TV-spot was also disseminated European wide for public television networks. There was also supporting material created for the campaign, such as Facebook page and a Website with interesting stories and videos about supercomputing and its limitless possibilities.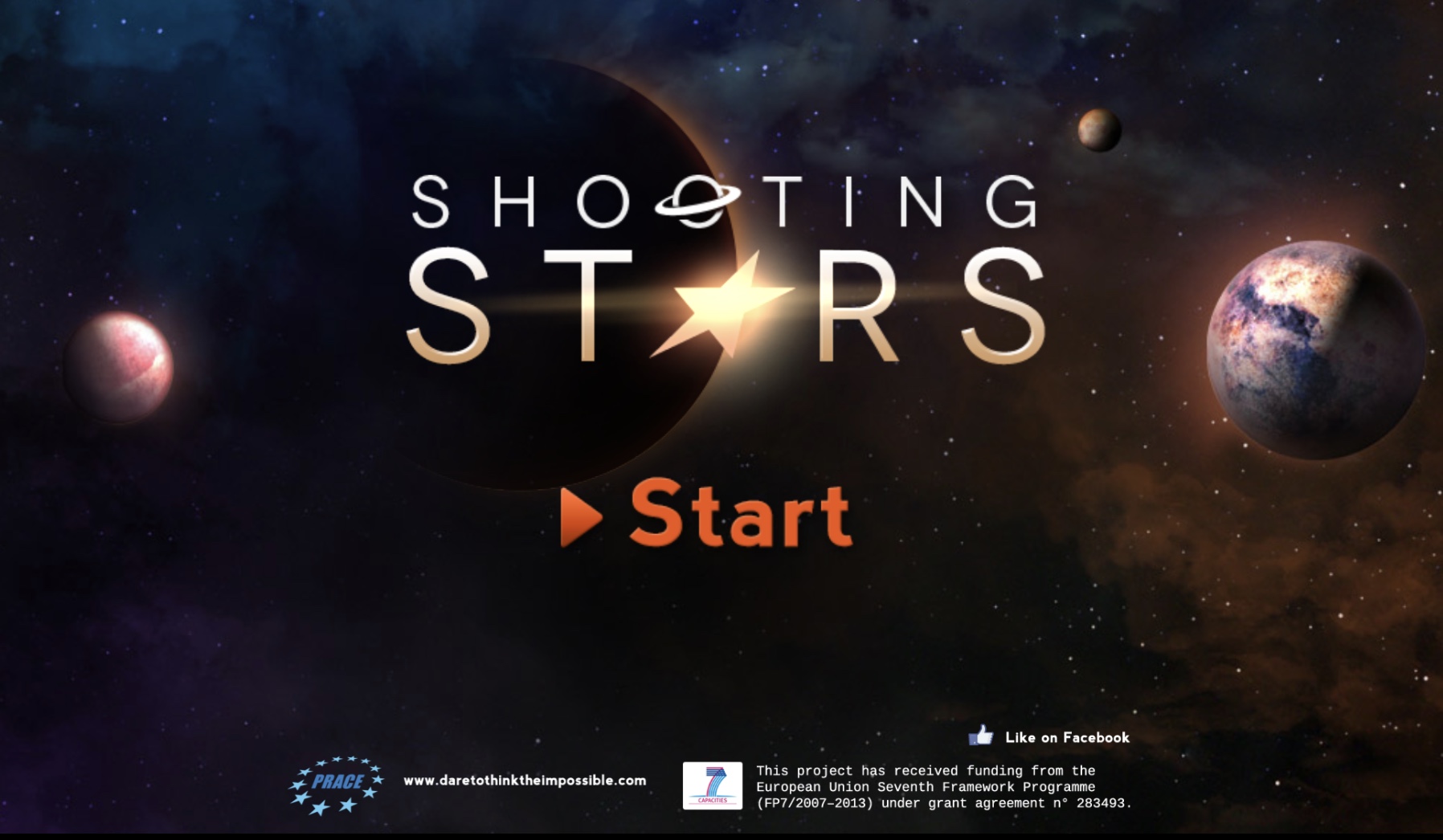 Basware
Ericsson
BearingPoint